A Community Cafe
in Uptown Waterloo
SIMPLE. ETHICAL. RELATIONAL.
About Us
Seven Shores is a simple, ethical and relational business at the heart of the local food scene in Uptown Waterloo. We aim to provide quality business, relationships, food and space for farmers, customers and everyone in between. Seven Shores continually strives to source as much local food as possible, ensure that staff receive a living wage, and support the local community by offering space, events and services. Our hope is to enrich lives through each daily interaction.
The Cafe serves fresh, local food through a healthy menu (soups, salads, sandwiches, spring rolls, smoothies and organic fairly traded coffee) offered to eat-in, take-out, or through our catering services. We are known for our baked goods – scones, muffins, cookies, brownies, sticky buns, and doughnuts – baked in-house daily and made to delight. We are very conscious of dietary restrictions and allergies and will always accommodate your needs. We have indoor seating, a beautiful outdoor patio, and a community room that is available for groups, meetings, and as a quiet work space.
Seven Shores is community owned and operated. The core ownership group is made up of 10 people who loved and called Seven Shores home before forming an ownership group together. Over 15 community members also own a piece of Seven Shores through our Community Share program. Seven Shores is a social venture whereby success isn't measured by profit alone. We strive to be generous, co-operative, creative, and people-oriented. Our staff and customers are considered our family.
We invite you to make Seven Shores a place where you will always see a friendly face and have a great conversation.
Location
10 Regina St. N Unit 4.
Waterloo, ON. N2J 2Z8 (Google maps)
Hours
Mon - Fri: 7am - 6pm
Sat - Sun: 8am - 4pm
Kitchen closes at 3pm daily



Connect With Us
By phone:
519.342.0916
By email for general inquiries, caterings, and community room bookings:
sevenshorescafe(at)gmail.com
By email for evening bookings and public events:
sevenshoresevents(at)gmail.com
For daily specials and other awesome happenings please follow us on social media.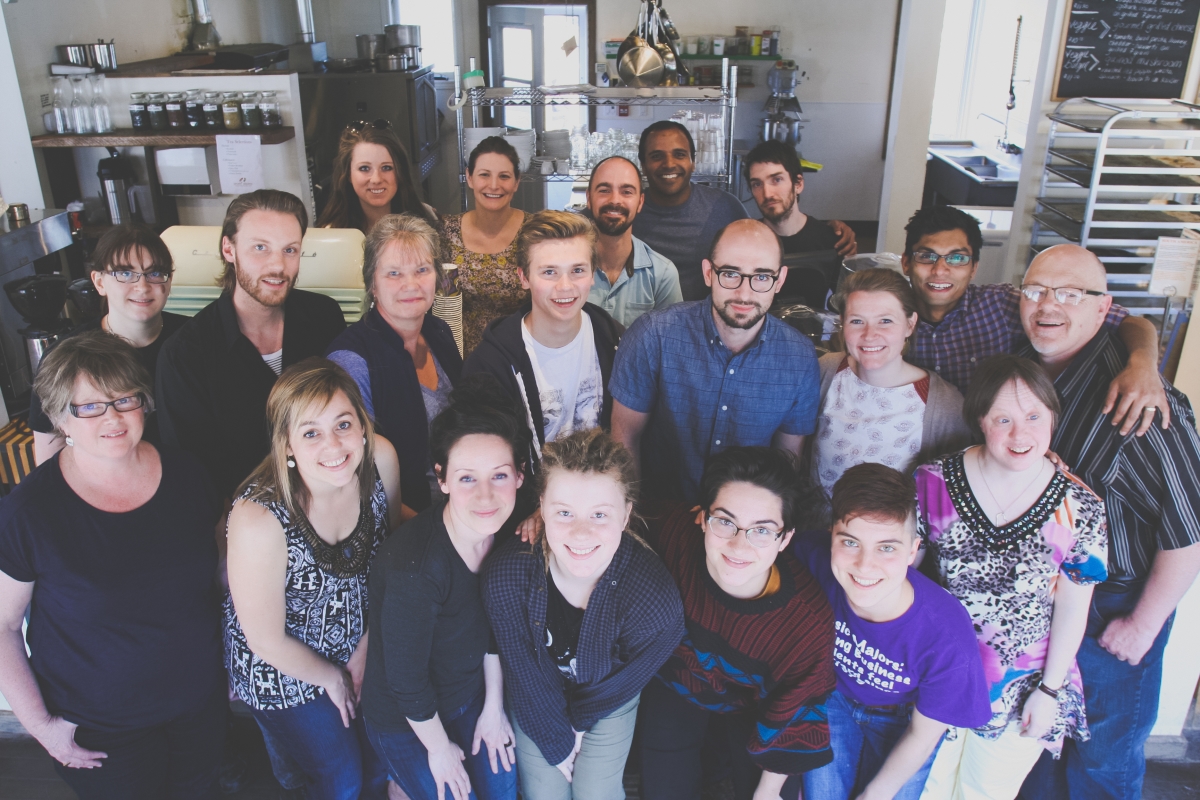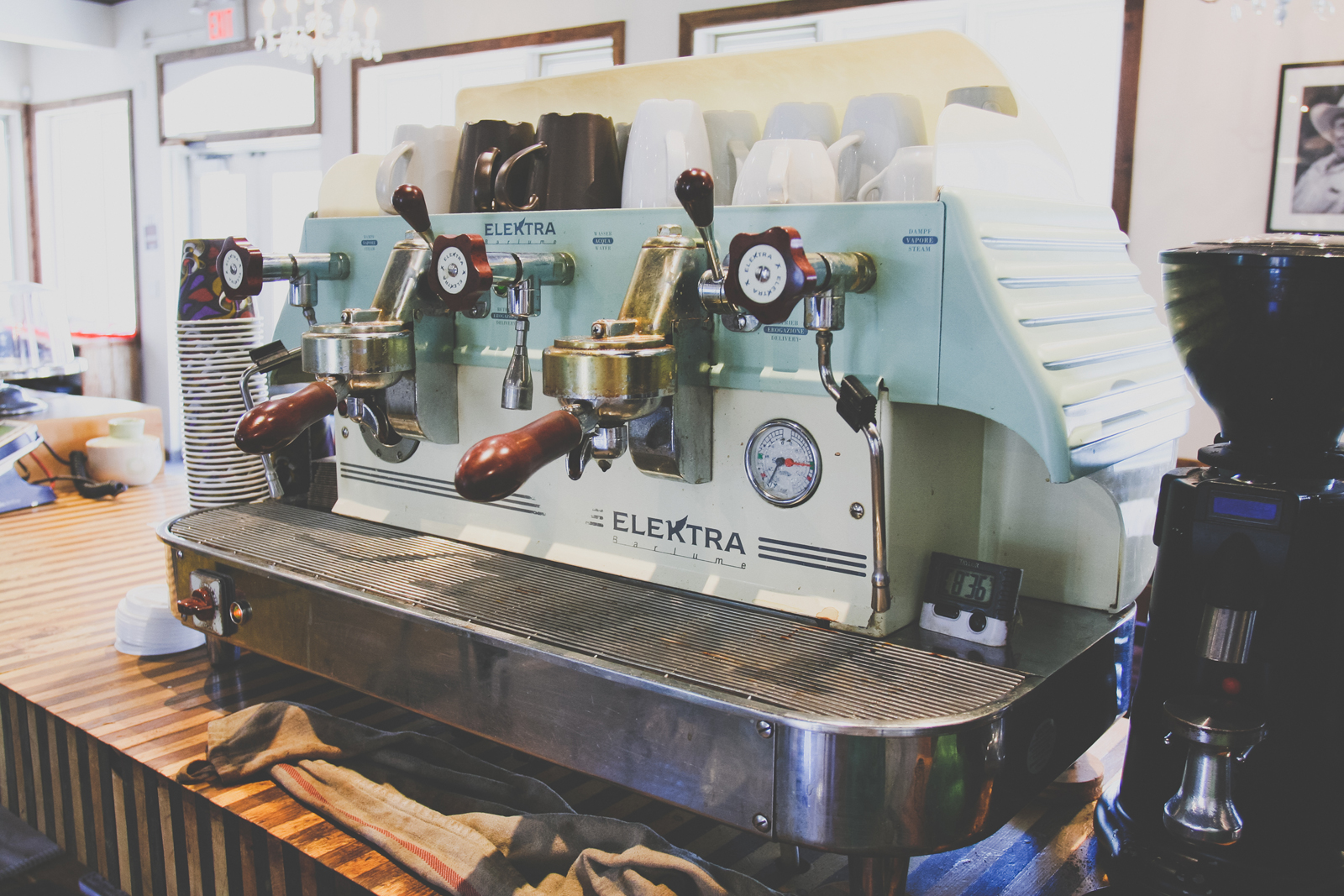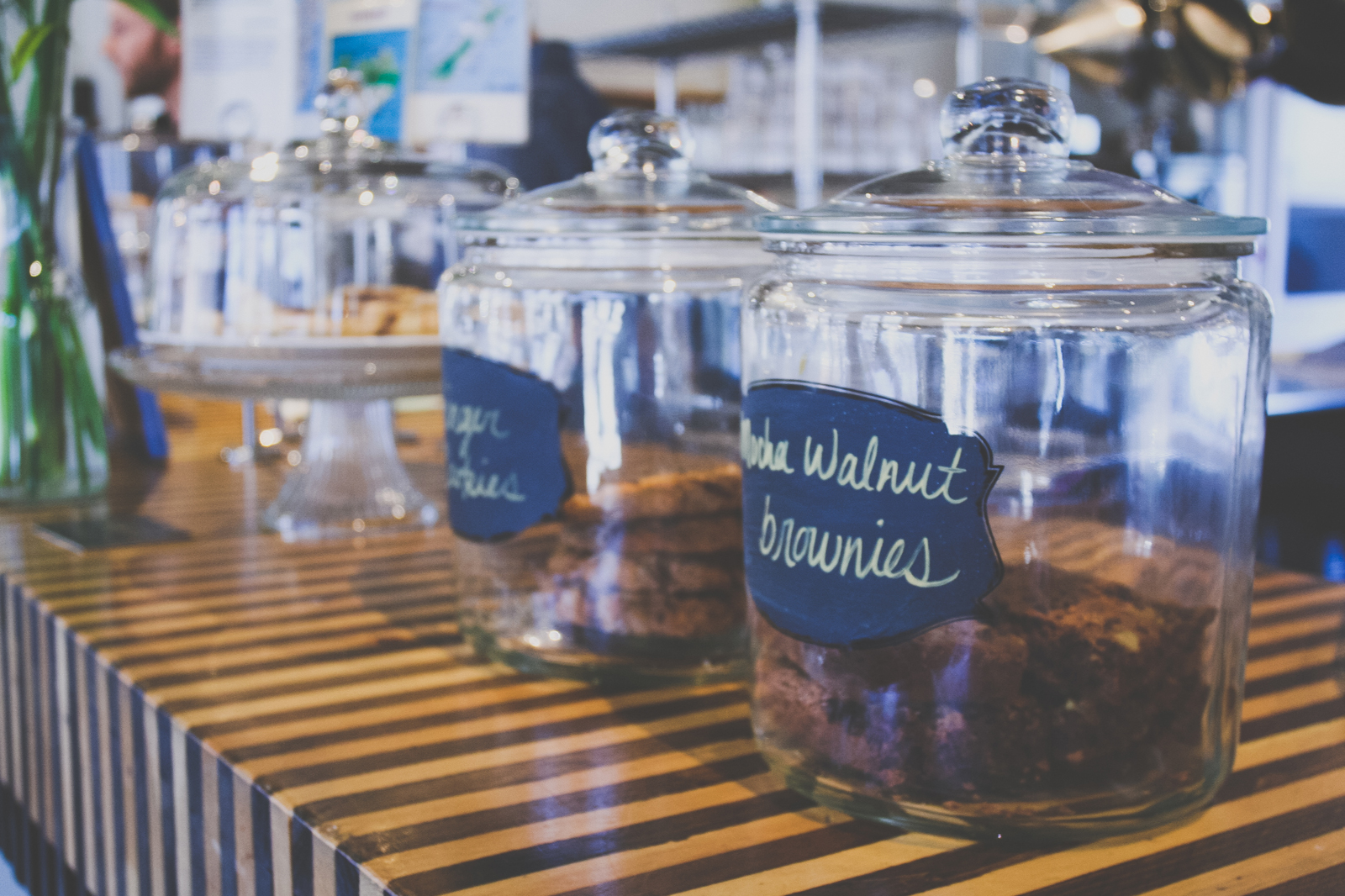 We love offering locally produced food to organizations and groups within Waterloo region. We can cater from small to large groups offering, a variety of morning, lunch and afternoon options.
Seven Shores is a company that connects local and global food producers to those living in Waterloo Region. In both the café and in our catering, we work with local farmers and suppliers relationships, buying and selling product at fair prices to support simple, sustainable living. By engaging our various services, you are creating a difference in the economy to small and independent farms and businesses, while enjoying delicious food that is made with local products and love.
Please browse our catering menu and email or call with any inquiries. We're always happy to customize a menu to suit your needs if you can't find what you are looking for. We look forward to serving you!
Get in Touch:
519.342.0916 | sevenshorescafe(at)gmail.com
Private Events and Evening Bookings
Interested in booking our community room during open hours? Contact us at sevenshorescafe(at)gmail.com
------------------------------------------------------------------------
Whether it be hosting your grandma's classy birthday party, your dream bridal shower, or your drama team's musical after-party, we would love for Seven Shores to be your venue of choice. We offer venue rental, catering options, espresso bar, and more!
Interested in facilitating a workshop or using Seven Shores Cafe as the venue for your public event? We would love to hear from you! To see our upcoming events click on our "Events" Page.
For all inquiries regarding workshops, public and private after hour bookings and events, contact us at sevenshoresevents(at)gmail.com